Decoded Episode 1- HOW TO GET BOOKED
In our first Decoded Webisode traveling club DJ "Konflikt" shares tips on how club/bar DJs get booked, how to put together an EPK, how to network with other DJs & more.
DJ Konflikt has been a full time working DJ in Miami for over a decade, he has played and held residencies at every ground breaking nightclub that you've heard about. Playing for and with a who's who of celebrity artists including: Rihanna, Usher, Drake, Busta Rhymes, Miguel, John Legend, Katy Perry, Flo-Rida, Pitbull and more. Notable past and current clubs residencies and headlining spots: Mansion, Mokai, Liv, E11even in Miami. Hyde Bellagio, Bank, Xs, Tryst, Tao Beach Club in Las Vegas. Every week he is on Y-100 (WHYI) in Miami, a mix show called "Club 100" & is former Redbull 3Style regional champion & travels over 100,000 miles per year.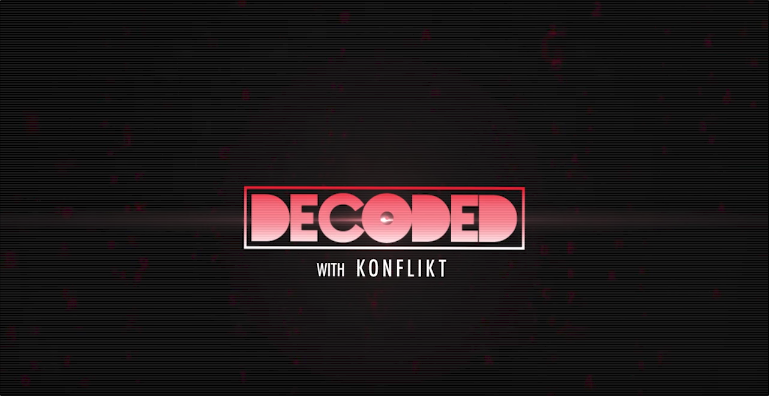 This is decoded from the club Killers headquarters in Las Vegas Nevada.....today we're going to cover how to get booked you want to get booked.
We all do even as traveling DJ I want more all the time we all want to play it all the major nightclubs in the United States it's important for you to know a couple things though before you go out into the world and try to get booked.
So when we get close to network with DJs that are already working in your town find a way to add value to the person that has what you want whether it be giving them edits.
Give him your number find a way that you can be an emergency contact in case they need you for a last-minute gig maybe you want to open for them can you tell him listen I'm great opener you should check me out sometime, getting put on by DJ that for you working is one way to bypass the club itself and to get put on immediately.
Did you ever email info at club.com I can guarantee you no one read that email no one books through info at Club. You got to hit up the booker or the talent buyer of the respective nightclub that you want to work at the before you do that there's a couple things that you have to have ready.
SPEED ROUND
Facebook Twitter Instagram Snapchat Periscope anyway to get yourself out there is really important
Have Interactions With People In Their Market
Before Club books you they want to see that you have interactions with people in their market so it's important that your last Facebook post wasn't just like by your mom and then you don't have to lights on Instagram post at the same time be careful with the fake followers fake like stuff a lot of boogers will look at that if you have thirty thousand followers and 10 lights it's just not going to add up and realistically your DJ
Have A Press Kit And Press Photos
Press Kit and press photos is the industry standard on how do you have book, to have a press kit to send the nightclub so they know more about you, whether it be a biography or previous clients that you've worked with.
Press photos are really important it's a competitive market you have to look your best a lot of times we get infiltrators into the DJ game whether it be X models X bartenders social media types they have really good press photos and they look really good…..but their talent? probably not there did.
So you have to look your best because it's a competition to get booked with your press kit and your press photos you're going to rise above the infiltrator
The best advice I can give you with something that I've done a lot in the past
- Go Out Tonight Clubs
- Be Where You Want To Work
- Listen To The DJ's - That Play Their
- Learn The Staffs Names
- Need Waitresses
- Meet Managers
That way when you get a chance that actually play there you'll know exactly what the problem is and what they don't like and you can kill it better the DJs you were listening
Is important that you put in the leg work and actually go out of your way to show people that you want to be a part of the team that's another way to get booked
DJ conflict and Club Killers signing off …… Remember don't be a sucker DJ
DISCLAIMER
None of this will work unless you practiced enough and sounds as good or better than the djs around you.
Be different. Be great. Friends don't let friend be
SUCKER DJs